Why You visit the Electricity Office, standing in a queue and paying cash?. Just Do it yourself from home any time. In this post im writing the simple steps to Pay KSEB Bill Online. Now paying electricity bill through Online is very easy. To do this you must have some Knowledge about Online transactions for safely. To make KSEB BIll Payment Online Follow below steps.
Here is the Simple solution for Pay KSEB Bill Via Paytm.com . Few months back KSEB starts accepting bill payments online via KSEB's Official website wss.kseb.in/selfservices/quickpay. We have all ready posted about that on How to Pay KSEB Bill Online. Which is an easy and detailed guide for people looking for pay KSEB Bill online.
Esay Steps to Pay KSEB bills Online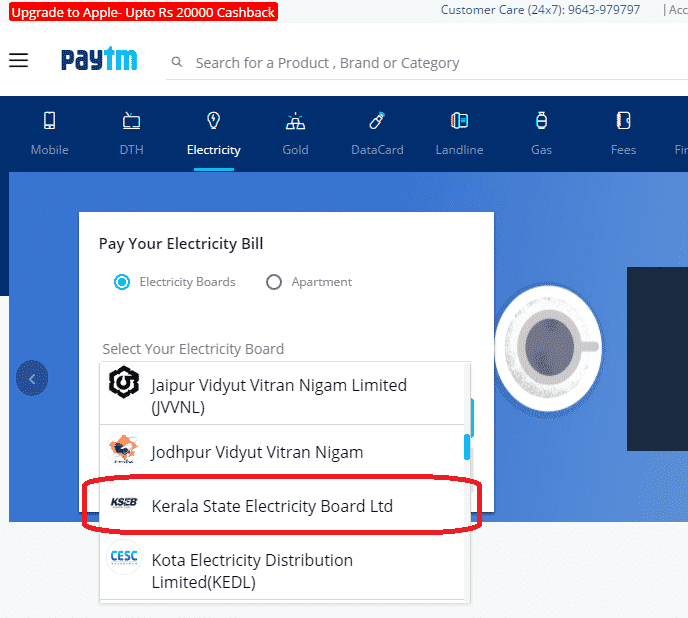 First Visit Paytm.com or Get Paytms Mobile app for Paytm Android/ IOS/ Windows, Then Signup or Login via Your Email Id or Mobile Number, Choose Electricty Bill Payment Option. Make Sure that You have Electricy Board Option Select Kerala State Electricity Board Ltd Option and Proceed. Now Paytm show your Name(Connection Owner), Make Sure its correct. Then Pay via Credit Or Debit Card.