Nowadays most people around the world under lockdown or quarantine due to COVID, Because of this most of us forced to work from home or no work situation, no outing, no outdoor entertainment like movies, parties, restaurants, etc. This may affect our social life relationships, friendships, etc. Some times we need to connect with our family members themselves.
Today we are writing about the best Group video calling app that helps you to connect free with your friends and family members. We added a few apps that offer uniques features for video calling and group video chatting. Hope this post helps to stay connected in the home.
Best Group Video Call Apps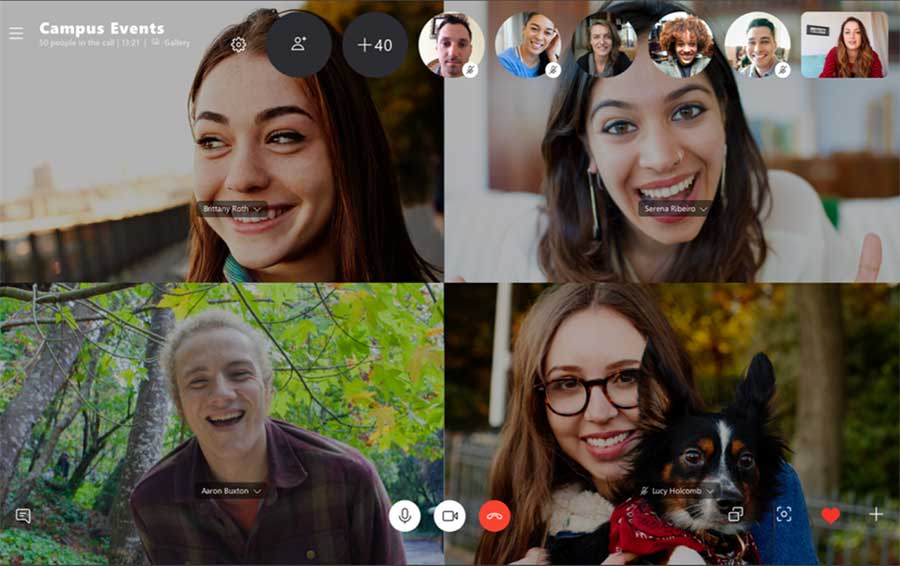 There are plenty of social media apps that offer video calling as you know each of them to have unique features too. So we have selected a few of them added as a list below.
05. Zoom
During the lockdown, week start time zoom becomes the most-downloaded Android app in India. Zoom offers various features. Zoom has more than 50M downloads in the google play store, and it got more popularity in February and March.  Zoom was able to connect up to 100 users to a video conference call. Zoom was really helpful to connect with co-workers in your company or connect with friends, classmates, or teachers can teach their students, etc. Zoom also has paid plans starting at 14 USD/ month with a lot of additional features.
Link: Get Zoom App from Play Store
04. Skype
Skype a very old player in this market, most of us ignored skype after the popularity of Instant messaging platforms like Whatsapp, Messenger, etc. Skype was available on multiple platforms like android, ios, desktop, web, etc. Skype also offers free Group video calls which are limited to 50 Peoples. As you know skype was from the popular family Microsoft so we don't need to worry about privacy concerns. For business collaboration skype was very useful, it has features like docs sharing, Screen sharing, etc.
Link: Get skype from Play Store
03. Google Hangouts
Google Hangouts is a communication app which is developed by Google to help users to start and join in different communication channels like instant messaging, voice calls, and video calls. It also allows users for group video calling. You can download the Hangouts app from Google Play Store.
Link: Get Hangouts app from play store
02. Messenger (Facebook)
As you all know Facebook messenger offer video call, chat with end to end encryption. It's very easy to use and connect it with our friends and family because most of them already using it. No need to signup again. Recently facebook claimed that there is a huge increase in video/audio calls via messenger app and web during these COVID issues. Due to the high demand, Facebook launched a new dedicated desktop app for windows and Mac.
When Comparing with Zoom app which is mentioned above Messenger offers unlimited video calling, Also it offers unlimited group video calling for free of cost, and we can send text messages, use filters, etc.
Link: Get Messenger from Play store
01. Instagram
Instagram a popular social networking app that is owned by Facebook itself. Unlike Facebook, Instagram was very userfriendly app which is focused more on Photos and short videos. Instagram's direct messaging features have a lot of features like unsend messages (Delete any messages that we sent). Instagram also has video call option, We can make group video calls up to four friends in a single call.