Working from home is not only an option now, but it has become the need of the hour. The number of COVID-19 cases is being consistently increasing globally and that has caused a real threat to human life. Social distancing is the key aspect to stay safe in such a situation and that's why the majority of the private offices have started providing work from home scenarios these days.
Work from home can create a lot of inconvenience if not being handled properly. But all thanks to different apps that have made all this much easier. We have added few Apps that help for work from home more easier.
Team Viewer
Being developed by a German company TeamViewer GmbH is one of the finest tools that have made it quite easier to keep track of the working of your team very effectively. It is a proprietary software application that makes it quite easy to enjoy remote access over and also makes the processes like desktop sharing, online meetings, web conferencing and file transfer between the devices much easier. The tool helps in improving the overall productivity and will help you in keeping all the records safe. Get Team from Google Play
Slack
Slack is another one of the leading apps to work from home that makes it quite easier for the users to transfer files and documents very safely. The tool is being designed to help entrepreneurs to keep an eye on the employees that are working from home. Right from messaging and sharing files to editing documents, there are a lot more things that you can effortlessly do using this app. The app comes up in free and paid formats. The free version of slack imposes on some restrictions on its users such as the limitation of several messages sent and received. If you are having a huge number of employees in your company, you can opt for the paid plan to enjoy the extreme results. Get Slack from Google Play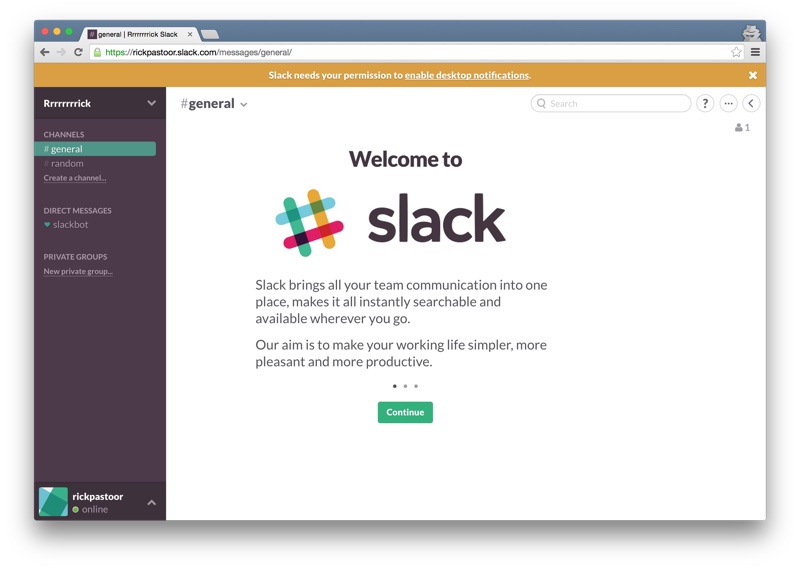 Chrome Remote Desktop
If you are having a larger volume of employees in your company and are currently facing some issues while handling data online, Chrome Remote Desktop is just the suitable help you can grab on. It is a remote desktop software application being presented by Google that had to make it quite easier to keep track of work from home very efficiently. Users are free to enjoy control remotely through a desktop on their team. The application works on a proprietary protocol developed by Google that transmits the keyboard and mouse events from one device to another. Companies can now easily get graphical screen updates consistently in other directions over a network. The app comes up with two end components where one serves as a server and another one as a client component. Link: remotedesktop.google.com
Google Drive
If you are already having a Google Account, what else can better than using Google Drive for handling the work from home efficiently. It is one of the finest tools being developed by Google that comes up in a very compact package for every android user. You can now not only easily keep a track on the performance of your employees only but can access and edit data with the help of remote access whenever required. Google Drive, comes up in both free and paid plans. The worst thing about Google Drive is that it has limited space. So, if you are running a company and are currently looking for work from the home app, you need to upgrade it. Get Google Drive
Related: Best Group Video Calling Apps for Android
Zoom
If you often have to hold online meetings, Zoom is a wonderful source that will help you a lot in the same. Zoom is designed to provide great ease of usage for all the employees who are currently working from home at this moment. The app does not only enable users to hold video conferencing but also makes it quite easier to enjoy screen sharing and cross-platform instant messaging. The app comes up in a free package and one doesn't need to pay anything to enjoy the extreme services. The best thing about this wonderful tool is that you can simultaneously invite here up to 100 people in a video conferencing. Get Zoom App from Play store
Conclusion
So, Guys! These are one of the finest apps that can help you to work from home. All of the apps being mentioned above fulfil the market criteria and holds on the capability of managing data efficiently from a remote place.