Many of us hate typing when it comes to type a long paragraph, or eassys, Then how to bypass this and save our time more wisely?. We have many apps which helps to type it for us via voice input. In Simple words Voice to text converting apps.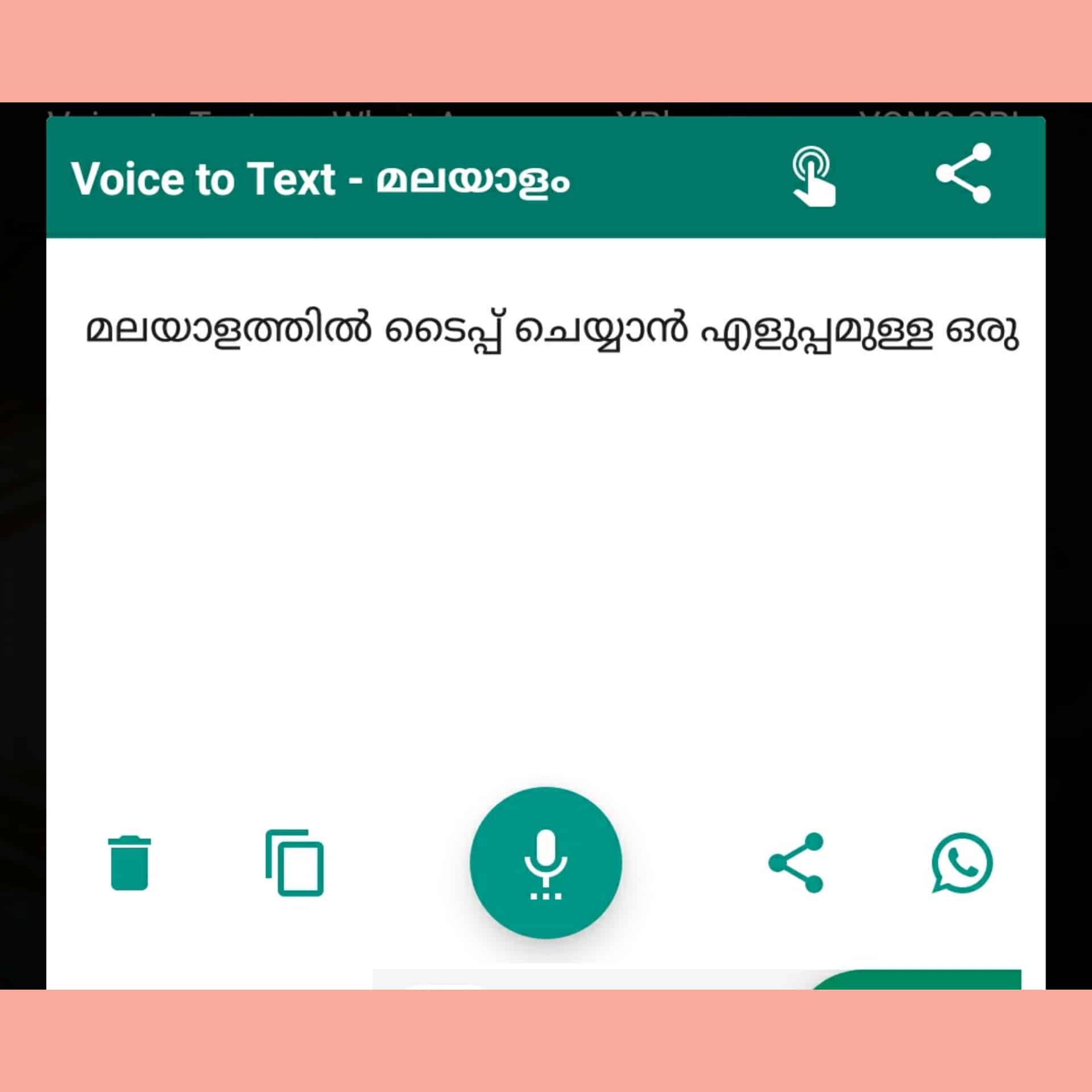 In this post we are introducing a small app which helps voice to text app, this app convert our voice in to malayalam esaily. seems to be nice?. Quick and easy way to convert Malayalam voice to text. Forget about installing Malayalam keyboard and typing. This app will reduce your effort to type it. Just speak , the app will convert it to Malayalam text quickly.
Suggested: Best App for Voice to Text on your SmartPhone
The Main feature of this app, We share the typed text to whatsapp in one click, Easily copy and share it to other apps. Light weight app which size only 2.6 Mb. This app able to conver lengthy sentance easily. This app is similar like google keyboard, but Specially dedicated to Voice to text conversion purpose. You can save the typed text and use any where, like whatsapp, facebook. or mail.
These app can be run very quickly even in low memory of smartphone users too. Now you can give rest to your hand and just type by speak as long as you like. The app name is Malayalam Voice to Text which is available on google play store which is rate 4.5 star. Most of the reviews are positive. You can get this app from google Play Store. We hope this app is very usefull for many of you and your friends.