96 a Tamil romantic comedy movie string Vijay Sethupathi and Trisha Krishnan in the lead roles. It is a situational love-story about a travel-photographer, Ram, who gets nostalgic on rewinding the memories of his childhood sweetheart, Janaki, during a reunion ceremony with his school classmates.
96 is a breezy musical romantic drama written and directed by Prem Kumar. It is a perfect flawless debut as a director for Prem Kumar and he had used all the possible opportunities in this film to prove his potential and capability in making a cult classic romantic drama.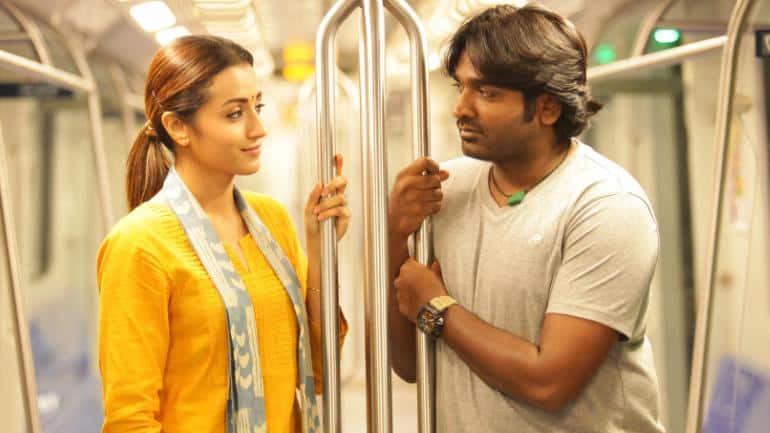 Vijay Sethupathi and Trisha pairing look fresh on screen and their chemistry really helped the director to connect with the audience to transfer the emotional blocks straight to their hearts. Their unconditional love during the school days was perfectly scripted by the director and hats off to Aditya and Gouri who played as little Vijay Setupathi and little Trisha. It is a visual treat to watch all the cute moments on screen and both played their career best performance in this romantic drama.