Udupi is a temple town on coasts of Karnataka and is at a distance of 65 KMs from Mangalore. Udupi is popular for its Krishna Temple and Manipal University.St Marys Island a group of four small islands located in the arabian sea in uduppi District, Karnataka. Coconut Island, North Island, Darya Bahadurgarh Island and South Island there four island tpgether called ST Marys Island.
How to reach St Marys Island? We need to take Malpe bus from Uduppi, Just 15 minute travel time from uduppi to malpe. From malpe we need to travel via boat to St Marys Island, the ticket charge is almost 300 per head including return ticket.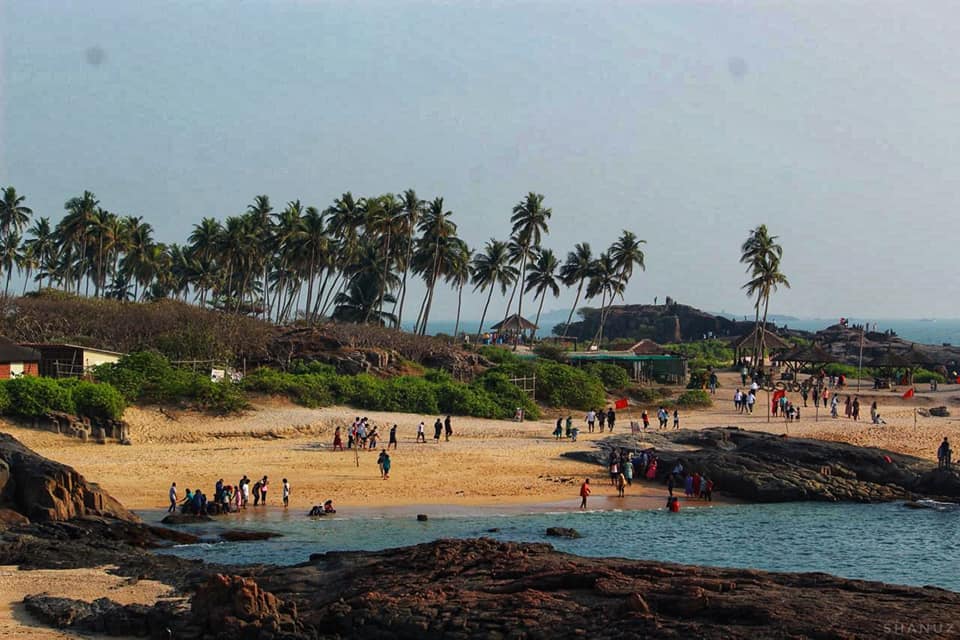 Travelers can reach this island only via Malpe. Boats from Malpe Jetty from starts at mornings and runs till 5 PM. and trip frequency depends on the number of people. St. Mary's Island Beach in Karnataka is not like usual beaches of Karnataka. With black rock like columns mushrooming along its coast, it offers a unique experence to the visitors.